I was first introduced to One Direction in the summer of 2012, several months before their second album, Take Me Home, was released. I've always been what I like to call a 'on-the-sidelines' fan. I never attended a concert, purchased an album, or owned posters but what can I say? They made incredibly catchy road trip songs! Ever since they went on their supposed hiatus/break in 2015, I have been following their individual solo careers and this is my personal opinion on each of their solo endeavors thus far. 
Louis Tomlinson – The Lyricist
If you are not familiar with the names associated with One Direction then you're probably not familiar with Louis whatsoever. Though commonly referred to as the worst singer of the group, Louis found his niche behind the scenes, being the member of the group who helped write the most songs out of any of them, lending his hand to a surprising 36 out of 93 released tracks – that's not even taking into consideration all of the tracks that remain unreleased to this day.
The song Love You Goodbye found on their last album, Made in the AM, is quite possibly the most beautiful lyrics we have ever heard from Louis:
Granted, he's no Billy Joel but he has undeniable potential. While his choruses can be a little awkward and overbearing, it's his verses that grab your heart and attention. My absolute favorite being the second verse:
unforgettable together / held the whole world in our hands

unexplainable / the love that only we could understand

I know there's nothing I can do to change it

but it there something that can be negotiated?

my heart's already breaking / baby, go on a twist the knife
His innate ability to make you understand exactly what he was feeling is a few, simple, yet blunt words has not changed over the course of his solo career. Each song released thus far has presented the world with a certain look into the singer's mind.
His second single, Back to You, seems to be his most lyrically impressive song yet.
Isn't it fascinating that the member of the band who got the least amount of media attention and who was considered the member who had no business being in a group of talented young men was also the member who was responsible for most of their songs?
Zayn Malik – The Vocalist
Infamously viewed as the member who abandoned the group, let down millions of die-hard fans, and generated one of the biggest stories the media had seen in years, few male singers in this day and age can match Zayn's vocal ability. Though many might be quick to deny his talent simply due to his history with the band, folks have been continuously shocked by his range, his versatility, and his sheer, natural talent. The true shame is that he has a tendency to steer clear of live performing. For reasons that should absolutely be respected but it's disheartening none the less.
Before departing the band in early 2015, Zayn's vocals were often missed by the general public and only noticed by fans. Once he began his own solo career, it opened a wide variety of doors and allowed people to realize and appreciate his talent.
One of his most popular vocals, while he was in One Direction, can be found at the end of the song You & I. Believe me, you'll know it when you hear it.
If you somehow missed it – or were unable to hear the drowned-out beauty – here is the vocal acapella:
Zayn brought a unique sound to a band that, for lack of better phrasing, would have simply sounded like every other famous boy band that had come before them. If he had not be chosen to be placed in the group while they were on The X-Factor.
Luckily for us, several live performances exist from the time after his album was released. Perhaps you'll be happy to hear that his vocal ability, quality, and technique has not diminished.
Liam Payne – The Producer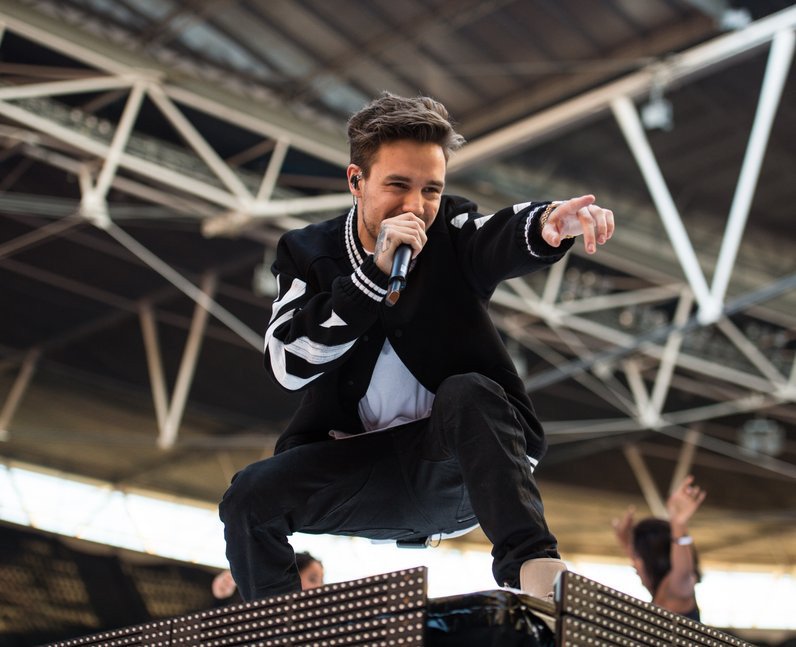 When it comes to the best vocals of the group, Liam has always been a close second. However, from what we have seen, Liam's true strength lies in backstage work with the development of songs. As opposed to writing lyrics, rhymes, and poetry he placed his talents on the melody, rhythm, and harmony. His constant writing partnership with Louis during their time in One Direction produced some of the best songs the band ever released. It could be argued that it was all their teamwork that lead to the eventual sound that can be heard on their last album. The injustice lies in the fact that their best songs were never released as singles and never got the traction they deserved, though I think it's safe to say that the band made out just fine.
Here are three songs from One Direction's last three albums that credit Liam writing alongside Louis:
Ironically, Liam is listed as the primary 1D writer on only one song out of 5 albums. This song is found on their fourth album FOUR titled Illusion.
Liam, himself, confirmed that he did not write the lyrics but merely created the melody. I am not claiming to know the ins and outs of the way in which Louis and Liam's writing partnership worked but, while the melody to the song is beautiful – though not his best – and gives a mere taste of what his solo work would eventually sound like, the lyrics lack the depth that Louis's provide. 
However, out of the four songs that he has released thus far, he is only credited with helping on one song. His very first single, written by Ed Sheeran: Strip That Down. Considering the fact that his song has 15 writers listed including 1 producer, I think it's safe to say that we will have to wait for his album in order to actively judge his writing skills.
Needless to say, I think Liam would make a fantastic producer but is also proving himself to be an incredible performer and vocalist. If you have any doubt about that, here's a video of him performing Strip That Down acoustic which, by the way, is a very difficult song to sing acoustic:
Niall Horan – The Musician
Out of all the former members of One Direction, Niall is the one that has continuously surprised the general public the most with his solo work. In all reality, it makes sense that he would. He was the only one who didn't have a set image by the time the band ended. He was simply known as the cute, little, blonde, Irishman who occasionally played the guitar. Niall, only having written on 15 released songs during his time in One Direction – having written the most one their last album Made in the AM – has constantly proven his undoubted musicianship and musicality by providing the band with completely unique songs, each one sounding different from the last.
For example:
Don't Forget Where You Belong is the first time I can remember hearing the band truly harmonize. From what I can tell, it is three-part harmony near the end.
Never Enough and Wolves were both genres and styles of music that they had never dabbled in.
Although his debut album stayed relatively similar throughout, one could still hear the dabbles of different genres throughout. Mostly the popular next single, On the Loose:
Perhaps musician is too broad of a term to use but he is still the only member who has mastered the art of a musical instrument and is listed as a writer on every song he has released to the public.
Harry Styles – The Stage Persona
Although Harry has been praised numerous times over the course of his music career for his songwriting, musicality, and vocals; I beg to differ. Other band members one-up him in those departments in my opinion. He has the worst vocal technique of all of them and doesn't seem to know how to sing without belting, his lyrical writing tends to be either a hit or a miss, and he only just started delving in musical instruments a few years ago (from what we know, at least). All that aside, Harry's true talent has always laid in his showmanship and his ability to entertain a crowd. Something that manages to make people forget about everything that I just mentioned above.
That's not to say that he's the next Michael Jackson or Elvis Presley – the term legend or icon (as his fans like to throw around) is reserved for those who make great achievements in the music industry and…Harry hasn't done anything of the sort – but there is no denying that this man knows how to entertain a crowd and has fun while doing it.
As Zayn Malik once referred to Harry: he's "the perfect pop star" and, in all reality, he is the perfect celebrity of the group. It's no wonder the media chose to focus on him at such a young age. Does that make him the best? Only time will tell.